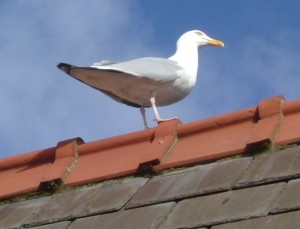 Bird infestation on towers, steeples, monuments and roofs creates a number of problems.
Threat to human health
Safety

Structural damage
Structural damage can occur due to the corrosive nature of bird droppings.
Nesting materials and droppings can block gutters and rainwater outlets, giving further rise to water damage.
Bird droppings can be slippery and dangerous in areas of public access.
Bird Nuisance Solutions
We offer a number of cost-effective, unobtrusive solutions to bird nuisance.
These  include netting, spring wire installations and pin systems.  The installations are usually carried out using rope access, bosuns chairs and steeplejack access equipment, thus avoiding the costs of expensive scaffolding or cherry pickers. Netting, in a choice of colours, can be used to deny birds access to areas.
Spring wire installations, stainless steel posts and spring tensioned wire in one or more rows can prevent birds from landing on ledges.
Pin systems are another perching deterrent using stainless steel rods in single or multiple spine configurations mounted on polycarbonate bases. All systems used comply fully with the requirements of the RSPB, RSPCA, DEFRA and the 1981 Wildlife and Countryside Act.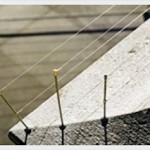 Surveys
We provide cost effective rope access inspections and surveys at height and follow these up with detailed written reports.  These reports are accompanied by full colour still photographs or DVD recordings of our findings.